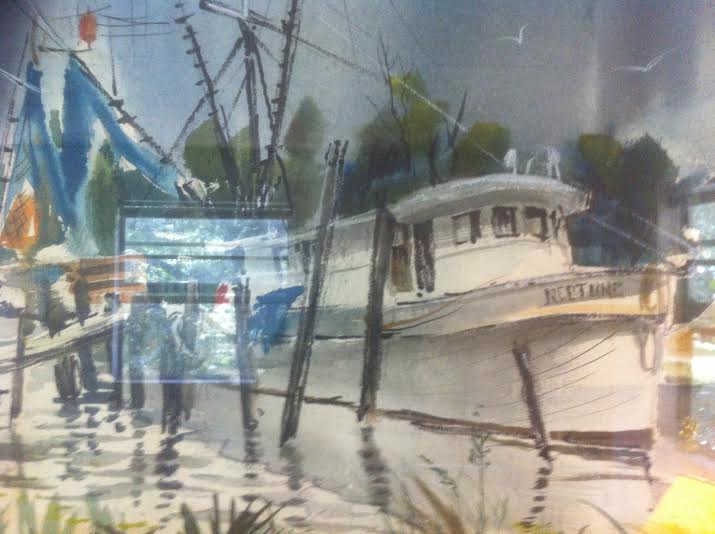 The title of this recipe does not do it justice. Like many of the dishes on this site, boiled shrimp is as unique to an individual cook as a fingerprint. According to taste, additions might include potatoes, Brussel sprouts, mushrooms, onion, corn, tomatoes.
Fresh shrimp abound in Louisiana year round. In the summer, this dish is quick to feed the multitudes and doesn't involve heating up the entire kitchen (always a consideration in New Orleans). In the winter, boiled shrimp can serve a spicy medley of bone-warming deliciousness, either as appetizer or entrée.
Usually the recipes posted here are dishes that the characters enjoy in one or more scenes. This one has not yet found a home. It's a messy dish, eaten with the hands, though if the shrimp were peeled before serving, it could be daintier. I'm planning a spot for it in the third full-length novel of the Love in New Orleans Series. This book, a work-in-progress, takes place in the summer, and the characters escape to the North Shore and the Mississippi beaches, where temperatures are cooler, mosquitoes are less of a threat, and fresh shrimp is everywhere. A perfect setting for a shrimp boil. Enjoy!
INGREDIENTS:
1 quart water
2 tablespoons red pepper
½ bag crab boil
2 teaspoons Tony's seasoning
3 teaspoons garlic powder
1 lemon, cut in half
vegetables
salt
ice
1 pound of shrimp
STEP BY STEP:
1. Bring water to a boil. Add next five ingredients.
2. Add potatoes, corn, mushrooms, and any other vegetables.
3. Boil until vegetables are soft.
4. Add shrimp and return to boil. Do not overcook shrimp. Shrimp should turn from white to pink—no more than five minutes.
5. Remove from heat and stir in salt.
6. Add enough ice to stop cooking process.
7. Let stand for three minutes, stirring frequently.
8. Drain well and serve immediately.